Time to lose it all, because everything is in this list! From the mellow tracks to high energy, I'm sure you will be pleased for sure :"D
Song #623:
We could do what comes so naturally...
Song 621:
Janet Jackson ft Khia - So Excited
I think this is like the ideal half-time game kind song, simply because of the beat and the fact that it can get anyone in the zone.
Miss Jackson has some fantastic songs, but when it came to this era, not many of them were playing on the radio. I wonder why, I enjoy this, especially with random shouts from a
one-hit wonder
. And I think the video is so cool, how she grabs her... you know, and when she lets go, her shirt reappears. She makes the coolest videos, hope that she makes more!
Song 622:
Jon McLaughlin - So Close
The song that always gets to me! It's how a relationship was almost there, but everyone knows that "almost" doesn't count when it comes to love.
When I first heard this in the movie, I knew I had to get this! The sound is majestic and so many emotions come here, and it seems like a beautiful story is about to end... You have to watch the movie to find out what happens! His voice is so dreamy, it can take me away d":
Song 623:
Christina Aguilera - Come On Over Baby (All I Want Is You)
My favourite song from her! And I realized what the message was... like I knew the word 'sexuality' when I was 9! Another song ruined from my childhood -_-"
But it makes me happy because she only wants to have her lover by her side and enjoy their time together... Let's not go any further than that. For some reason, I thought the radio edit was too short and thankfully the video was extended to show more of Christina. What a colourful video, I love it!
Song 624:
*Nsync - (God Must Have Spent) A Little More Time On You
This has to be the sweetest song - even if you don't believe in a higher power, you must admit that it's a wonderful piece :"3
That guitar strumming makes me at ease, and I really enjoy the 'ding' that comes around, I think it puts it altogether nicely. And the lyrics are well done, it's a friendly reminder of music from the past. When I hear this song, I am reminded of the video and how it's romance in another way: a mother and son, nothing purer than a family love. One of their best songs.
Song 625:
Avicii - Levels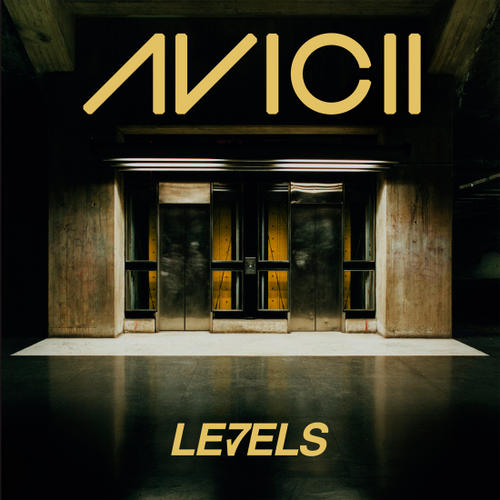 I knew this song sounded
familiar
, but then I did some research and found out the
original
song. Yay for sampling!
My friend showed me this song and when I heard it, I was mesmerized. I'm not that familiar with this kind of music, but I do see myself liking it. It's good mood music that brings you up on your feet and takes your cares away. I really like the break around 1:01 if watching the video - I showed this to my cousins, they said it was zombies attacking with dance. Yeah!
Song 626:
Missy Elliot ft Ciara & Fatman Scoop - Lose Control
To be honest, I thought Missy Elliott was weird at first. I mean, her songs are amazing and she's got it all, but I really didn't follow her that much. Then I heard this song: that changed my mind.
It's like a video game, and she's got a whole lot going in this song. Slow parts, fast-pacing, and random stuff - she makes it all work! Add a pop star and a man famous for yelling out, it' becomes addicting!
Song 627:
Hilary Duff - This Is What Dreams Are Made Of
When I saw the poster for this
movie
, I knew I had to see it! But I waited for the DVD, because no one wanted to watch it with me :"C This was on TV a while ago, and my brother was watching it - some good memories here. One of the better Disney Channel theatrical films, and I can't believe how good the music is in this! Even in high school, people were singing this (I went to an all-boys school too!) But when you finally reach your goal, you gotta sing something... this will do. It's Hilary Duff, you know it's going to be amazing cheesy pop!
Gwen Stefani knows how to please everyone, from her old school ways to the bubble gum pop.
When I hear that electronic sound in the beginning, I tend to think playing cards raining in the background - I'm abstract like that. It's all about secrets and the risks that are going to come. Who knows what will happen, but the question is if you are willing to find out. It's one serious track, but utterly catchy. Oh Gwen, when your family is settled down, please make some music - both solo & with No Doubt, that'd be a dream.
Song 629:
Britney Spears - Sometimes (Non-Fade Mix)
I love this song, I wish she performed this on her tour one more time. And I love her look, it's perfection - I just want to hug her so bad!
This has to be the happiest song from Britney, and it's so nostalgic hearing it. Compared to the
original
, the ending here doesn't fade out. I was suppose to sing this at a wedding when I was like 8, but I got scared. Like the song says, sometimes I run :"3
My cousin got the album, and the first song that caught my attention shares the name of a
movie
- of course it's going to be on this list! My childhood, and my brother always watched it.
But I haven't heard the song in its entirety until today, and it's a lot more pleasant that I thought it would be. Also, it samples an
orchestra piece
, which is nice to know. He's in love with the bad girl, which resembles
this
. If it's love, don't argue with it.