Here is Day 6 - there's something for the whole family?!
Song #58: When the world is on your shoulders, just smile and let it go...
Song 51:
Westlife - Loneliness Knows Me By Name
There was a project that everyone does in my elementary school which consists of music - this was one of my brother's choice. It's very nice to listen, but was far from the subject.
I thought it was another band who sang the song... I found out the real artists about 4 years later.
It all makes sense to me, it's a great song, even though it is somewhat sad. See the beauty in the situation.
Song 52:
Disneyland Chorus - It's A Small World (After All)
Oh my, it's my favourite ride from the best park around the world!
When I was young, I always wanted to go on this ride, my favourite section was seeing the underwater scene, and the mermaids sing like they're in the water - it was awesome.
Now all grown up, I still want to go to Disneyland for this - I heard there are Disney characters in the updated version! The link is different from what I was listening to - long as you happiness afterwards is all that matters.
Song 53:
Justin Bieber - Pray
Yeah, Canadian pride! He's 17, dating my future wife, and has an illness named after him (not literally, of course). Bieber is a heart-throb, and most of you want to be him, even if you don't like him at all d":
There was a phase when I felt all serious and thought that listening to this song would calm me down... and it worked. I read in an article and they compared it to Michael Jackson's "Earth Song" - yeah, they're not the same. It's about hope, and never giving up on your spirits. It's the softer side of Justin.
Song 54:
V V Brown - Shark In The Water
I heard this first on the radio, and she was gaining momentum. But I never got into the song, until a little show came by and used her song to promote itself. Click on the link, and you'll see why I began to fall in love with it!
Funky and fresh, the intro and bridge got my head singing it on repeat. To me the song makes no sense, which I think is the point - it's like she's telling her lover that she's got her saying stupid things, please save me. If that's the case, it's relaxed insanity - good song.
Song 55:
Jason Derulo - Ridin' Solo
I'm loving cloud nine, my head's in the sky...
Jason Derulo! This is like the only time he doesn't say his name! His songs are good, until he started releasing slow songs... don't know why.
Anyways, did you know there's a dance to this?! My cousin showed it to me, and I do admit it's fun. Also, it's the song for everyone who is single (there's no shame in that!) If you have the chance, check the
mashup
- it's brilliant!
Song 56:
Jason Segel & Walter - Muppet Or Man
Possibly the best movie of 2011 - it's so cute! I didn't think I was going to laugh hard as I did. They revived the classic show into a whole new era; thank you Jason the Segel d":
Serious as the song may be, I can't help but laugh. It's the melodramatic point where Walter & Gary have to think who they really are - their counterparts are hilarious. Powerful and gripping, there comes a time where a person has to wonder: am I a man, or am I a muppet? Or a muppet of a man?
Song 57:
Des'ree - You Gotta Be (1999 Mix)
It's that tune that you always hear on those adult pop radio stations, but never bothered looking for the name of the song.
When I heard this again, I had to have it! I'm glad that I download it. Her voice is so lovely, and sounds soothing. The message is strong, and it's got me through tough times. The mix is a bit livelier, but doesn't ruin the content at all. Take chances to find out who you gotta be C":
Song 58:
S Club 7 - Bring It All Back
No one can do it better than the S Club gang! Fun fact: none of the members have an 'S' in their names - oh my, mind-blowing!!!
This was their first single, it's bubblegum pop - the best kind there is. Having a hit show, this made the song more enjoyable. If the series could be summed up, it would have to be this song. They always find the happiness in everything.
Please Bring it all back, the fun songs!!!
Song 59:
Mariah Carey - Touch My Body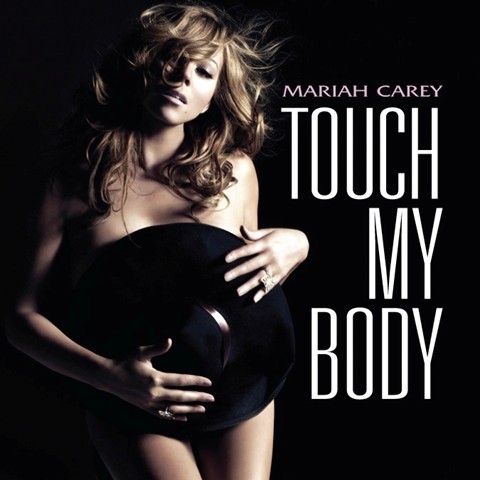 Onto the sultry part of the playlist: Mariah Carey. Need I say more? She doesn't even try to tone things down, and it's just who she is: too sexy!
When she was reigning the charts, this little ditty came and I was skeptical at first - I mean, using Youtube in her song? Well, that was the minor detail, and it was all made up by the video... So many fantasies to fulfill...
This was a song my cousin & I would sing to - for pure joy!
Song 60:
Christina Aguilera, Lil Kim, Mya, & P!nk - Lady Marmalade
The last song ends on a sexy note. There is nothing like the Moulin Rouge (haven't seen that movie).
Whoever thought of this combination was a genius: all of the modern pop stars under one song to create a fantastic cover! The french sounded sweet, until a friend told me what it meant... well, now it makes sense.
Each artist showed their element, and it brings a lot of flavours to the table. Excellent execution, and classy while we're at it.