Right now is where you shine
050 Hedley - Kiss You Inside Out
At first, I really enjoyed this song, thought it was different from their previous works... A few months later, every radio station began to play it constantly (there was no escaping it). Although the song has a boldly-spoken message, I wouldn't expect anything else from the boys. And if it weren't for the overexposure of this song, it would have been further up on the list... Ah, that intro always gets to me.
049 Calvin Harris ft Ne-Yo - Let's Go
First thought: oh, another Calvin Harris song. After a few listens: jam it up in the car! To me, it's a very motivational song, and I simply can't resist the stylings of Ne-Yo (I just have to get use to it, that's all). And the sound: it's hypnotic. It like gets you in this trance where you feel unstoppable and nothing is going to get in the way. It seems that the talented Mr. Harris helps the stars always.
048 Usher - Numb
Don't know what it is, but when an Usher song comes out, I'm not all over it. Give it some time, and I will actually listen to this song. It's a good thing that I saw the video first, because damn! he still got the moves. It doesn't seem like he has aged since his Confessions days... This song is more mature, and I think it's about growing up. Hey, one never stops growing long as they're learning c":
047 Taylor Swift - Begin Again
Now this is the Taylor Swift that I love to see. Such a soft song, very simple, and it's absolutely stunning. Those warm memories that remain with you, this is what it sounds like. And she puts a nice outlook to starting where you once were. No time to look at the bad times, only to fill them with the good. Hopefully her sound doesn't go far away from this, because I think it suits her best.
046 Justin Bieber ft Nicki Minaj - Beauty & A Beat
What do you get when you put two of the hottest stars in one song? Well, this glittery confection. I admit the title is a tad dumb, but I'm sure that good music and pretty people around you makes a good time. You got to admit, Nicki's part is entertaining! Like all good rappers, make up words: gotta keep an eye out for Selener d": Plus, the music video is quite awesome... Who wouldn't want to do that?
045 Pitbull - Back In Time
Come for Pitbull, but stay for the beat. Sampling a classic song (and a classic scene), you get a formula that makes me want to dance! Can't help it, it's addicting and at least he is of age to say the things in this song... Is it a pun that this song is for a movie, and he keeps telling his interest that they should make a movie? Just a thought. The movie may have not done well, but the theme song gets high marks!
044 Calvin Harris - Feel So Close
Another dance party song right here! It has been mixed so many times, and I love each and every one of them - it's a well-crafted song. Yes, it was originally released in 2011, but being that I get most of my music through radio, it's considered a 2012 hit. And Harris does have a good voice, he should sing in his songs more often. This right here makes me very happy and excited :"D
043 Nelly Furtado - Big Hoops (Bigger The Better)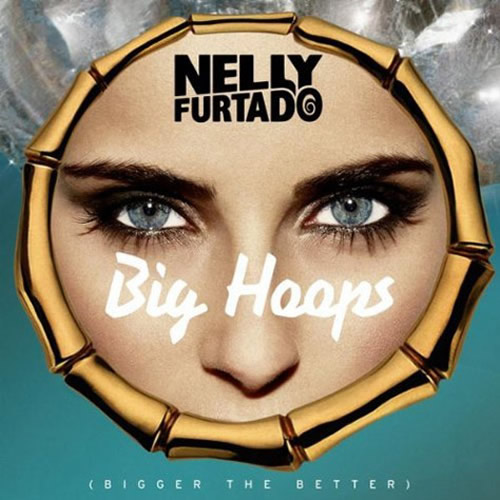 Nelly Furtado returns, and I think what her goal with the album was to mix a little bit of her past with current sounds. I didn't know what to think of this song, but after hearing her explanation, I was cool with it. It's like living her teen days again, and even adds native touches in the video. She is staying true to herself, and I respect that. She deserves more attention - more than Loose attention.
042 Train - Drive By
Me thinks it's impossible for them to not produce a good song. Of all the bands out there, I think Train is one that everyone likes despite their preference in music. It's catchy and gritty, but pumping and oddly delightful for a song that is about conflict in relationships. Oh, how this brings back memories of singing along with the radio. Can't wait to hear their next track soon, I know it's going to be good!
041 Flo Rida - I Cry
I don't care that he sampled a song... Even though that is my favourite part of this song! But he puts a different vibe from what the original was, a story of his past and how it's OK to let go and be defenceless in times when it's hard. Is it even worth comparing the two? Easily one of my favourite songs of his, it's emotional and danceable. Confusing? Yes. Enjoying ever second of it? Definitely!
That's it for today! Let me know what you think of it so far!