Not many dance songs, but estranged love songs, YES. A bit mature, and a bit innocent.
Song #124:
Everybody wants you, everybody loves you...
I do agree with Britney fans when they wanted this song to be a
single
. I mean, haven't heard a slow song from her in such a long time, she has to mix it up sometime!
Nonetheless, it's still a good song. The electronic breaking intro is so beautiful to me, but the production does kind of sound lazy - maybe that's how it's meant to be.
Broken relationships never sounded good before.
Song 122:
Kelly Clarkson - Mr. Know It All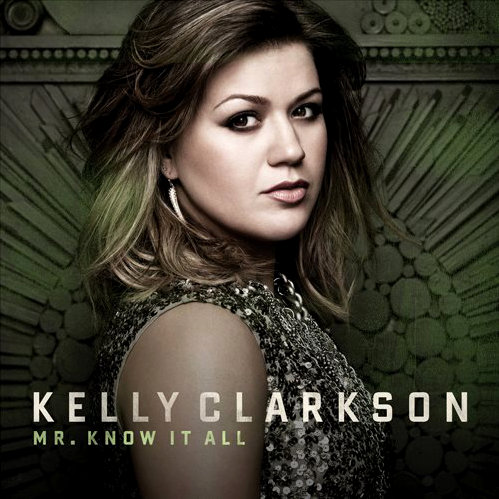 Let's continue the lazy topic with Kelly Clarkson. This isn't her best material, but I do admit that it kind of stuck with me. She says the same thing again and again - this reminds me of My December album.
If there is a reason to listen to this song, it's all about the chorus, the anthem for those leaving their smart-@ss partner, moving onto someone else.
Alright, but bring back the pop!
Song 123:
Randy Newman - I Will Go Sailing No More
Disney knows how to make good songs, but this one I couldn't remember. When it comes to Toy Story, the song "You've Got A Friend In Me."
I was surprised when I heard this, cause I couldn't think of the scene until I thought hard about it. It's really sad, and kind of depressing, especially for a family film. All hope is given up, and there is no more chance in trying.
But no Disney movie ends with sadness C":
Song 124:
Mandy Moore - Crush
The bubblegum pop days of Mandy Moore - I liked all of her songs! The music video was a winner for me: monkeys, baths, creative transitions, and of course, her presence.
This song brings memories: I made a mix CD for someone I had interest in, and I used this song as part of it. I never got a response...
But whenever I get that feeling, I begin to sing this song. She makes it sound so easy to say it.
Song 125:
Janet Jackson - Miss You Much
My dad bought a bunch of DVDs when he was on vacation, and one of them was a music video compilation of Janet Jackson. Excited, I thought it would be the songs from the 2000s - they were from the beginning to the early 90s.
Because I was probably in love, I found this song in the list and it said everything I was thinking when I wasn't with this person. This song it gold. And her dancing was impeccable, loved every minute of the music video. She's an entertainer, and she's done so much in music.
Song 126:
Helen Reddy - Candle On The Water
I'm not familiar with this movie, but I do know there is an animated Dragon involved with it? Either way, this is a calming-powerful love song.
Not sure how this is attached to the film, but it has such a sweet sound and her voice well handles it to create an allusion of comfort and sympathy.
One week, I'm going to watch all these Disney films.
Song 127:
Estelle - No Substitute Love (Treasure Fingers Mix)
Another empowering-woman-anthem-song! Woo hoo! This time, it comes from a UK lady who had one hit in North America. I don't know why, but Estelle deserves more attention than one song.
The mix I have on my phone is a bit faster, a bit happier, and much more fun... which is a lot to say since the song is so happy by itself.
Didn't pay much attention to the original, found the remix on a blog. Always a fun time with Estelle!
Song 128:
Ajoo - First Kiss
Yeah, Korean artists! I don't know where they find these artists, but they just keep on coming... But I do like this song, it's classic pop music, in Korean d":
He looks normal compared to other artists recent days, and his singing is moderately high (that's normal for Korean artists though). It reminds me of another pop song, but we'll have to wait and see when it appears.
Also, who doesn't remember of their first kiss?
Song 129:
Sunloverz ft Rosette - Fire (Vocal Mix)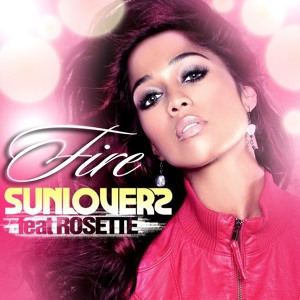 If there has been a trend, I believe dance hits are taking one the radio. How they find it, I have no idea...
I do like Rosette, she had a different sound compared to what she's been doing recently. When she teams up with DJs, the song turns out brilliant. Her vocals I love, and it's something that mesmerizes me in a different stance.
There's something in the atmosphere, and I don't want to escape it.
Song 130:
Usher ft Will.i.am - OMG
Oh my gosh... he does say that, right? Either way, Usher made an acronym into a song, and the result was a surprise. Add a dash of a Black Eyed Pea, and it becomes a bigger hit.
Though I'm not sure what he's wowing about, I do like that his vocals don't go high, and the music video is somehow classy. It's quite a simple song, with a simple bass shuffling sound, it's undeniable. Usher can't do wrong.