Whether you're sad or glad, just feel it! Maybe it'll be a hit song in my list some day C":
Song #346:
She loves me no... OH! She loves me...
Song 341:
NKOTBSB - Don't Turn Out The Lights
The ultimate boy group? Well, none of them actually play an instrument...
But this is a nice throwback to old music for the present day. It's a bit symbolic, their relationship to a light switch, being left in the dark... Oh, it could just go on! Is it wrong that mature men are still singing about this? Absolutely not, you can never be too old to be talking about this stuff, especially when it's coming from two boy groups that melted everyone's heart when they were young.
Song 342:
Adele - Someone Like You
Looking at this list, I'm surprised that I didn't put any of Adele's old material in here. But she made it big in 2011, and this hit had to be the proof.
They keep playing her on the radio, TV stations air it constantly, and she's collecting awards for it. Her voice is so lovely, I don't know how she doesn't cry in this song (it's so sad!) I can see why people would hate this song: it's revealing. Is this Taylor Swift amped up? Perhaps, but we'll have to wait and see what she'll release next...
Song 343:
Paris Hilton - Nothing In This World (Jason Nevins Radio Mix)
After releasing two songs, she called it quits. That's too bad, cause no one should take it seriously, it's just fun.
It does sound
familiar
, but keep in mind this was released first. Haven't you had eyes on someone who was with another? All you want is to have your interest to yourself. Hey, it's jealousy and crushing all at once. Might as well have fun with it and see the potential if you can go all the way. The remix has a jumpier feel, and makes you feel unstoppable. Bring on the heat.
Song 344:
Jakalope ft Swollen Members - Feel It (Remix)
Who is she? Not really sure, but she is so pretty. Her style is not exactly dark, but the music video portrays a different view. It's not that I don't like the
original
version, it's just slow.
In comes some fellow Canadians, and ta-da! Ignition begins. It brings the oomph that it needs, makes it different from what it started out. I like the beat in this song, and her voice has this mystical feeling to it. I think it's about love, but in a strange and eery way. Not typical, and that's actually a sweet surprise.
Song 345:
Stacie Orrico - Stuck
At first, I didn't like this song. I loved her second
hit
, but that's not in this list! I need to update my music...
I love Stacie Orrico, she has a wonderful voice and her music is beyond generic. She can sing, she a lot of soul, and the lyrics are the best! I love the refrain, that's my favourite part to sing. It's a love/hate relationship, she doesn't know why she wants them, but it's killing her inside. That's my situation at the moment. This is kind of the story of my life - maybe that's why I'm so into this right not.
Song 346:
m-flo Loves BoA - The Love Bug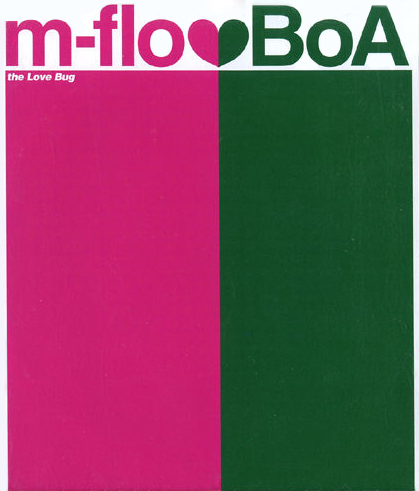 The best song ever made! I love the idea that they use "loves" instead of "featuring," I think it needs to be used more often when artists are featured.
What's not to love this song? You don't need a translation, cause they sing enough english phrases to get the gist of it. Also, you're in this state of mind that makes you feel über happy, and who doesn't like that? When I become famous enough, I would love to cover this song - it's so good, and hopefully I would serve it justice.
There are a need of more songs like these, they just make me feel good and in love.
Song 347:
Hot Chelle Rae - Tonight Tonight
What a summery-theme kind of song. But it's not just meant for summer, cause the storyline looks at the bright side to life.
Forget all your problems, cause we're going to party hard and have a good time! That's what the song is all about... and the consequences that come in the morning. I wouldn't call this song 'sleazy' but rather a stress reliever. Just don't listen to it too often, otherwise you'll get tired of it. Party responsibly, only when the times get hard.
Song 348:
The Mouseketeers - Mickey Mouse Club March
You wonder why kids are different from now compared to the past? I'm going to say because the television. Shows aren't what they use to be, they seem... dumb.
What happened to shows that were made by kids for kids? The variety hour where we would dream about being part of a televised show? And the fun theme songs?! This had to be the best intro, it brought excitement to the screen. I always wanted to be one, but I was like 3 when the show was on the air. Hope they revive this some day.
Song 349:
Laura Dickenson - Disco Miniature Golfing Queen
From the old Disney channel to the new. This show, I do enjoy, and is by far the best animated for some time.
They always have a song in the episodes, and I love that! This is my cousin's favourite, and it's got an ABBA vibe, and who don't like Abba? It could be a party song, and who knows, they might make a disco miniature golf attraction some day at Disneyland. I think that would be genius! Then again, any Phineas and Ferb attraction would be pretty stellar.
Continuing with the Disney theme comes a former Mouseketeer, debuting a single that launched her career.
It was sexy, I love the beads on her shirt, and it seemed totally innocent back in the day. I guess it was a play on words, but I thought she was just the female version of Aladdin's genie... Oh how I was wrong.
I had an argument with my cousins saying this was her first song - they kept insisting
this
was her first hit. I still think this one made her the star she is today. The
revision
of it is not bad, but this one is the days of my childhood. Nothing compares.