No matter how angry you may be, happiness will always outweigh the struggles in your life. These songs tell you to stop complaining & count your blessings C";
Song #845:
I'm not superstitious about you, but I can't take no chance...
Song 841:
Simple Plan - I'm Just A Kid
I think this song perfectly describes me, it's one of the reasons why I enjoy it so much. They're talking about their daily routine... and there's not a lot to it.
Do you ever feel like this? Like you have friends, but they're probably out with other people having the thrill of their lives while you're just in your room, typing out a blog? Yeah, welcome to my life. For every moment where you just want to scream into a pillow and hit yourself over the head again and again, this is a nice substitute. Not to worry, my time will come.
Song 842:
McMaster & James - Thank You
Through all of the hard times and the good, there was that one person who stood by you. And all you can say are two words; though it may be simple, it means a lot to them. Showing your gratitude towards someone should sound like this, peaceful and calm, bringing you a lot of happiness. It's amazing what a guitar and a simple drumbeat can make - it's like the perfect formula for good music (so far, it's been foolproof!) Canadian duos at their best for sure.
Song 843:
Shawn Desman - That's Love
This is a summery track filled with butterflies and excitement. I love Shawn Desman, his music is always a surprise to me.
When it comes to this little ditty, I am reminded of strolling along the streets, holding hands, and feeling all right with the world with that special someone... only to be broken with a dance number that expresses with affection! It's his depiction of the feeling and how it's suppose to be. A bit silly, but also gooey. Gotta love it!
Song 844:
Ernie Sabella & Jason Weaver, Nathan Lane - Hakuna Matata
Possibly one of the happiest songs from the
film
, and it's a phrase that we should use more often.
Yes, life can be rough - but you can't let that consume you always. So suck it up, look at the positives, and you'll be on your way to a happier path. I wonder how
Timon & Pumba
thought of this saying, because it's so addicting! They thought of the most brilliant words to make life so much more... enjoyable :"D
Song 845:
Rachel Stevens - Knock On Wood
Where to start with this song?! Well, it's a
cover
, I first heard this on a
show
, and recently it's been sung in this
movie
. Wow, that's a lot of links d":
It's one fun track, that's for sure! This love that she has seems a little too exciting for her, and she's hoping that it's not just an illusion. She is one lucky girl, and hopefully nothing comes around to spoil it. All set to a disco tune, and you're going to sing along.
Song 846:
Girlicious - 2 In The Morning
There's no need of sleep, especially with a song like this to get you pumped up!
I liked this era of Girlicious, they were trying to make good music for once! If it sounds familiar, it's because they sampled this
song
, and I have to say it's well done. Reminiscent of the 2000s, and who doesn't like that? Party it up, have a good time, and keep going hard! And if you don't know the lyrics, just say la la la la la... everybody will be doing it sooner or later. So sad, they had the potential - just another one gone.
Song 847:
Eric Solomon - Addicted
What is it that you do? Stop it, you're pulling me in. I must not give into temptations...
That's what the song is talking about, and it's all put to such an awesome beat. It has this artificial touch to it, where it sounds almost surreal to me. Maybe Solomon is an alien? It would explain all of the good music he's making! But I really like his sound, there's just something different which I can't put my finger on. I can't wait to hear more from him, I know it will be another hit - and for sure I'll be all over it.
Song 848:
Flo Rida ft Ke$ha - Right Round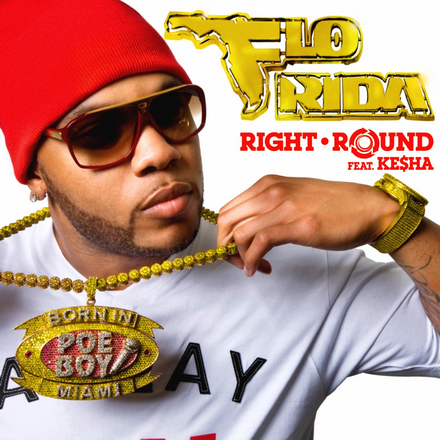 He is the king of sampling songs, I wonder if he has made a hit without using someone else's music.
Anyways, here is the
original
track... Is it bad that I start to sing his lyrics to the 80s hit when it comes on the radio? But I must say, he does bring his own element to this number, it's kind of booty-bumping worthy! And
Ke$ha
is in this song, but we found out about that after she became big. Either way, these two made a club anthem that everyone enjoys... I mean it! No one hates this, they only do because they like it.
Song 849:
Michel Bublé - Hollywood
A song so nice, it appears twice on this list d":
Here is the
first
time the song appeared, and here it is again! The difference? The first time I heard it, it was the album version (the ending was extended). This time, it was the radio edit. It's such a broadway kind of song that gets to you. Bublé does it so effortlessly, and he makes it convincing that fame isn't what it's cracked up to be... But it doesn't change my views of wanting to be the next sensation (well, it's too late being a teenage idol, eh?) Bring on the lights!
Song 850:
Paradiso Girls ft Lil Jon - Patron Tequila
After this
show
came on,
Robin Antin
created this group... consider them the international version of the Pussycat Dolls, but raunchier.
They had an addicting beat, and it's all about getting messed up in the club - that's a world-wide topic everyone can talk about! And heck, why not sing about our favourite drink? Tequila is sure yum yum! The version I had only contains Lil Jon, no Eve like in the link. One hit wonder... that's OK,
Chelsea Korka
is moving on with her solo career. Excited for that!